Walloya Morring — dolls and art — studio was created by us, a young family from Russia, Svetlana Germanova and Dmitry Danshin. The motto of our studio is «Miracles live near us» and that's what inspires us. Now we make ball-jointed dolls printed on a 3D printer. You can see our work on page Dolls. And below you can find some information about us.
Svetlana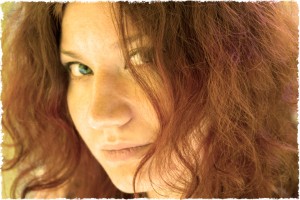 I was born in August 25, 1988, in the city of Novotroitsk, Orenburg state. Since the childhood the creativity was my passion. I used to study in a children's art school. At that time, I participated in a number of states and national art competitions, where my projects were appreciated and awarded by professional artists and jury. In 2002 I was granted in the presidential scholarship program «Gifted children».
In 2011, I graduated from Moscow State University of Design and Technology in garments engineering degree.
Then I realized that my specialty doesn't give me a full implementation of my creativity. Thus, I started looking for my true path.
It wasn't easy and I spend a lot of time to get an idea what exactly will be my profession. By chance, at one of the art exhibitions I met a lady who was making dolls from polymer clay.  It was a genuine inspiration for me. That discovery led to my every day life becoming a miracle and success. Now I'm creating dolls.
Later, the lady that I met,  Larisa Sharenkov, became my instructor. She gave me basic lessons of baking plastics modeling and helped me to create my first static doll, Abigail.Step by step, my other coach and friend,  Polina Stepanyan, taught me to create ball-jointed dolls. I had a break for one year and then, again, met a great teacher, Olga Bekreeva. She introduced me to the 3D-printing method. It was a defining moment in my life, I quit my job and started to learn 3D.
Work on «Walloya Morring» means a lot for me. This is not just a business or a hobby, this is my life. Now we are only at the beginning of a certainly interesting and exciting way. This way will bring a lot of joy, not only to Dmitry and me, but also to all who will follow our creativity. «Walloya Morring» is the world of our dreams, fantasies, fears and hopes, the world in which everything is possible … the world beyond the ordinary.
You can find me on Facebook
Dmitry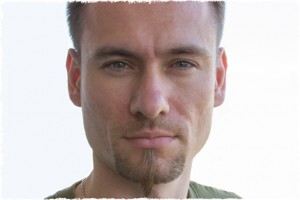 I was born in January 8, 1984 in the city of Khotkovo, Moscow state. Since childhood I have felt a craving for creativity and creative development. I became interested in dolls thanks to Svetlana from her endless enthusiasm and a firm decision to become a famous doll artist. I try to be a reliable support for her and help in every way. Especially 3D technology is gaining momentum now. It is a promising industry and it's great when you can do something about what many people do not have a clue.
You can find me on Facebook.
Thank you for your interest in us and our project Walloya Morring. If you have questions or suggestions please contact us by using the feedback form or on Facebook. We will be always glad to help you!
And remember, miracles live near us.