Magnetic kitten dolls. Collection Dexter and his siblings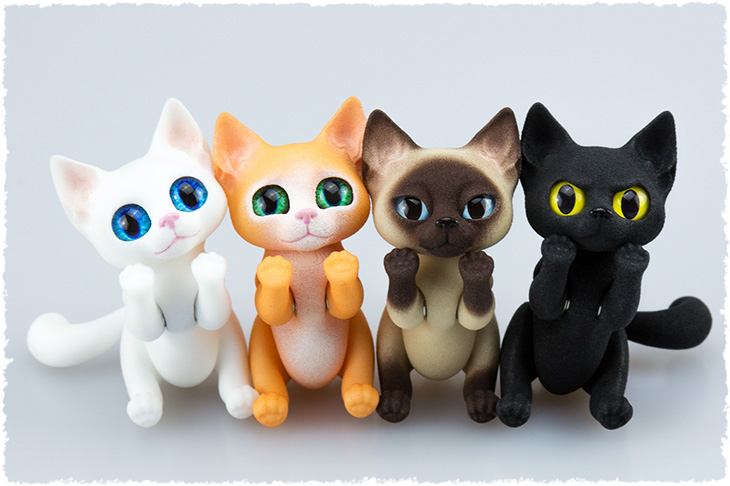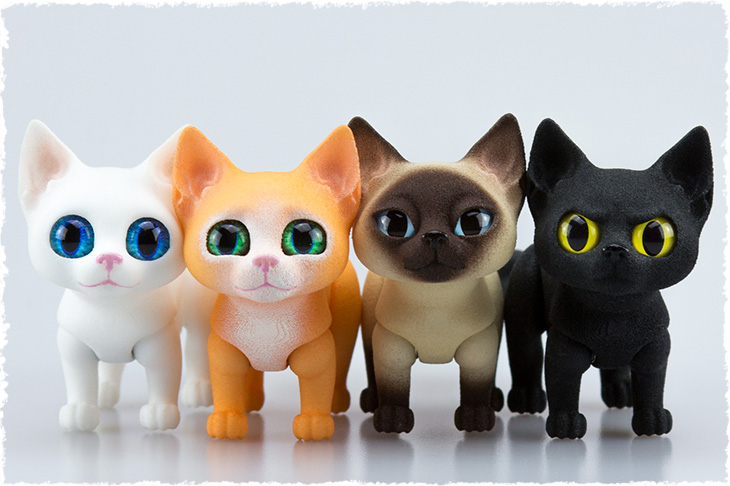 Nothing stands still and we've decided to make a new format of a release new dolls, magnetic dolls. It's a collection. There are some dolls in the collection which are linked by common thing. For example the one story or sort of animals or that all dolls of a collection have magic skills. Here are features of dolls of the collection Dexter and his siblings:
Simplicity of design. It consists of only 8 parts
4 different characters
It's enough poseable and it keeps poses well
Removable heads and eyes
There's no elastic (string) at all
Sturdy and unbreakable plastic
It's a full playable doll
It's a good gift as for adults as for kids from 7 years old
Fits well with Blythe, Pullip, Monster High, BJD and other dolls the same height
There's no additional options, only completed sets
Experience 3D printing with the set Parts. Paint and assemble the doll yourself! It's really fun 🙂
You will get 10% off if you place an order for all 4 kittens in the set Full at once
If you collect all kittens, you will get an unique Dexter's head (it's in developing now)
Price is from $65 to $110
There are 4 different characters of magnet-jointed dolls kittens in the collection. They are boys Dexter and Shadow and also girls – Zana and Kiki. The kitties have cartoon design and simple but poseable construction. The doll consists of 8 parts and 12 magnets. The parts are printed with an industrial high-qualited 3D printer and made of sturdy and unbreakable plastic of Polyamide. The dolls are 4 cm tall (at top of the head). Each kitten comes with 2 heads (type of heads depends on a character of the kitty). The heads are removable thanks to magnet system that was developed by us for BJD dolls in 2014. The kitten's eyes are removable too. Its diameter is 8 mm. They made of plastic and they are waterproof. The eyes are attached without any glue just thanks to tight fit. The eyes are made by Belarusian company of Live Eyes.
You can see the kitten's posing, assembling and disassembling in this video:
And here you can see how strong magnets are:
A little bit of the story of the kittens. The cat gave birth to 7 kittens in dark and cold winter evening. One of them died soon, he was very weak and sick. 2 kittens were taken to their new homes. And the rest 4 kittens – Dexter, Shadow, Zana and Kiki – left with their mother. It was the happiest time for them. Despite of the wind was blowing and winter cold outside, it was very warm in the house, especially when the cat was with her kitties. Few months later the kittens became taller and stronger and the owners of the cat decided to find new home for young kitties and they went to the biggest city's market. And there they met a bargainer that offered to help them with the kittens for some money. He said that he knew some good people who would like to get the kittens. The owners agreed to pay and left the kittes to this man. But when the bargainer got money he took the little kittens to the edge of the dark forest and left them to its fate there. So that was beginning of the path of Dexter and his siblings…

Dexter.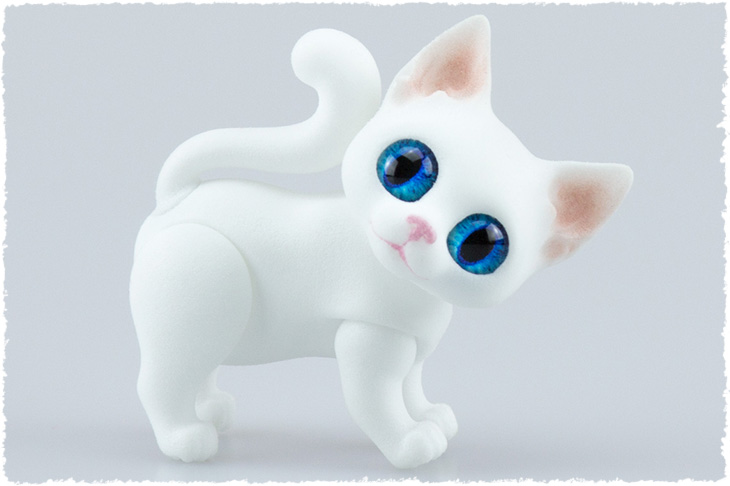 As he is the elder (just for few minutes) he is the leader of the gang. The kitty is white and he has dark blue eyes. He's responsible, considerate, kind and helpful, but sometimes his mood changes and he becomes cheerful and too trusting. In these cases Shadow and Zana try to be with Dexter and protect him from committing errors. His soft spot is the incredible love for fresh fat sour cream.

Shadow.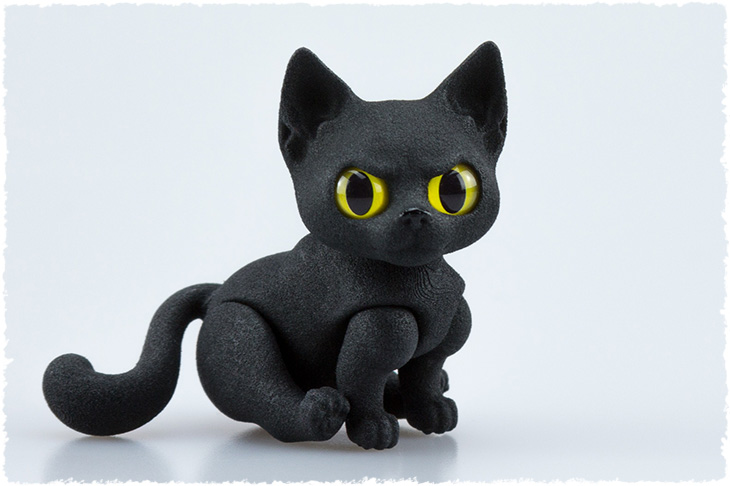 The kitten is the whole black and he has yellow eyes. So that is why he was named Shadow. He is hot-tempered and everything of unknown makes him suspicious of. Also he gets on well with little mice. You mustn't hurt creatures that are weaker and smaller than you – so Shadow thinks.

Zana.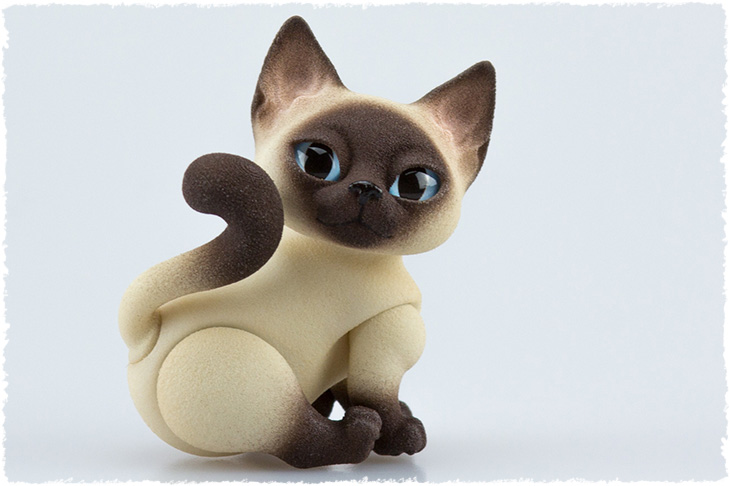 She is a beige, blue-eyed kitty with brown gradients (airbrushing) on her muzzle, ears, paws and tail. Zana is very smart and moody.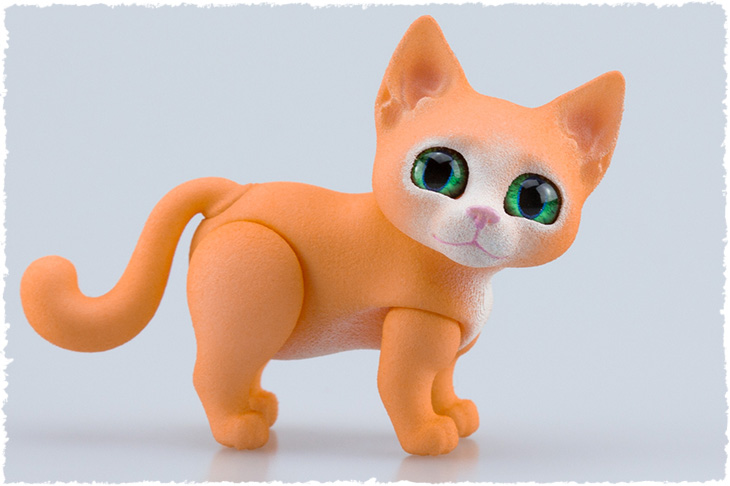 Kiki is the youngest sister. She is ginger with white spots (airbrushing) on her muzzle, neck and belly. She is very sensual and touchy so it's very easy to hurt and offend her. Also she loves sniffing flowers especially lilacs.

Care instruction.
Store the doll in a place protected from dust and sun. Make sure that your hands are washed each time when you touch your doll. Try do not scratch surface of dolls.
Dexter the kitten isn't painted, white color is original color of Polyamide. But Dexter's surface is sanded, thanks to it dirty surface can be easily washed in warm water with soft or medium toothbrush and dishwashing detergent. Then you need to wipe magnets with paper napkin and let dry it naturally for 12 hours. If painted parts of dolls are dirty first try to clean it with a dry soft toothbrush. If it doesn't work and if these parts have solid color so you can easily wash it like Dexter's sanded parts. But if you have dirt on the parts with airbrushing or heads, then you need carefully wash it and try to wash only dirty areas. Although dolls were covered with protective varnish but there might be lost contrast and saturation of color in the washed areas.
If you often change doll's eyes, one day eyes can have been bad attached. In this case you need to use glue pads (for example glue pads by UHU) to help the eyes to be attached. Glue pads don't leave fat and dirty stains.
And try to carefully handle the dolls. It's always good, isn't it?
If you have any questions about doll care, feel free ask them us. We are always glad to help you.
Sets and important information.
There are 3 available sets for each doll. They are Parts, Assembled and Full.
Parts set includes prepared to be painted parts of the doll, magnets and eyes
Assembled set includes prepared to be painted parts of the doll with attached magnets and inserted eyes
Full set includes a complete doll (assembled, painted or sanded surface according to its character, see pictures in describes of the doll)
Each doll comes with 2 heads and a pair of eyes (according to its character). Color is depends on its character too (for example Dexter is white, Shadow is black). But we allow customization of the dolls for additional cost. If you would like a doll to be painted in solid color (like black, grey, brown etc.) it costs extra $10. If you would like to get a painted doll with gradients (like Zana's brown gradients), and this color pattern is in our pattern table for BJD kittens, in this case it costs extra $20. And if you would like something else, just get touch with us to discuss your wishes.
Pay attention please that it isn't allowed to use noomises for magnetic dolls. But noomises can be counted to your account if you are an owner of our BJD pets (if you before made orders from us on the website, Etsy or at any doll exhibition we took part).
It takes about 2 months to make a doll.
| | | | |
| --- | --- | --- | --- |
| | Parts ($, US) | Assembled ($, US) | Full ($, US) |
| Dexter | 65 | 80 | 100 |
| Shadow | 65 | 80 | 100 |
| Zana | 65 | 80 | 110 |
| Kiki | 65 | 80 | 110 |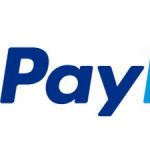 Extra pair of eyes (that are available) – 2$;
Custom solid coloring – $10;
Custom coloring with gradients (airbrushing) – $20;
We accept payments only via PayPal (if you like to pay with a credit or debit card, please place an order on Etsy. It's possible to do that there).
Alos it's possible to pay in euros, just get in touch with us and we'll recalculate the price to euros.
There is a layaway plan for Full set. The first payment is 50% and before shipping you will pay the rest 50% + shipping.
We offer 2 international shipping methods, they are Regular shipping by Russian Post and EMS.