BJD Granny Mouse and Granny Human
BJD (ball-jointed dolls) Grannies is a special project by Svetlana Germanova. She makes a great sculpt for the grannies following by interest of making fantastic characters that are kind, intersting and unusual.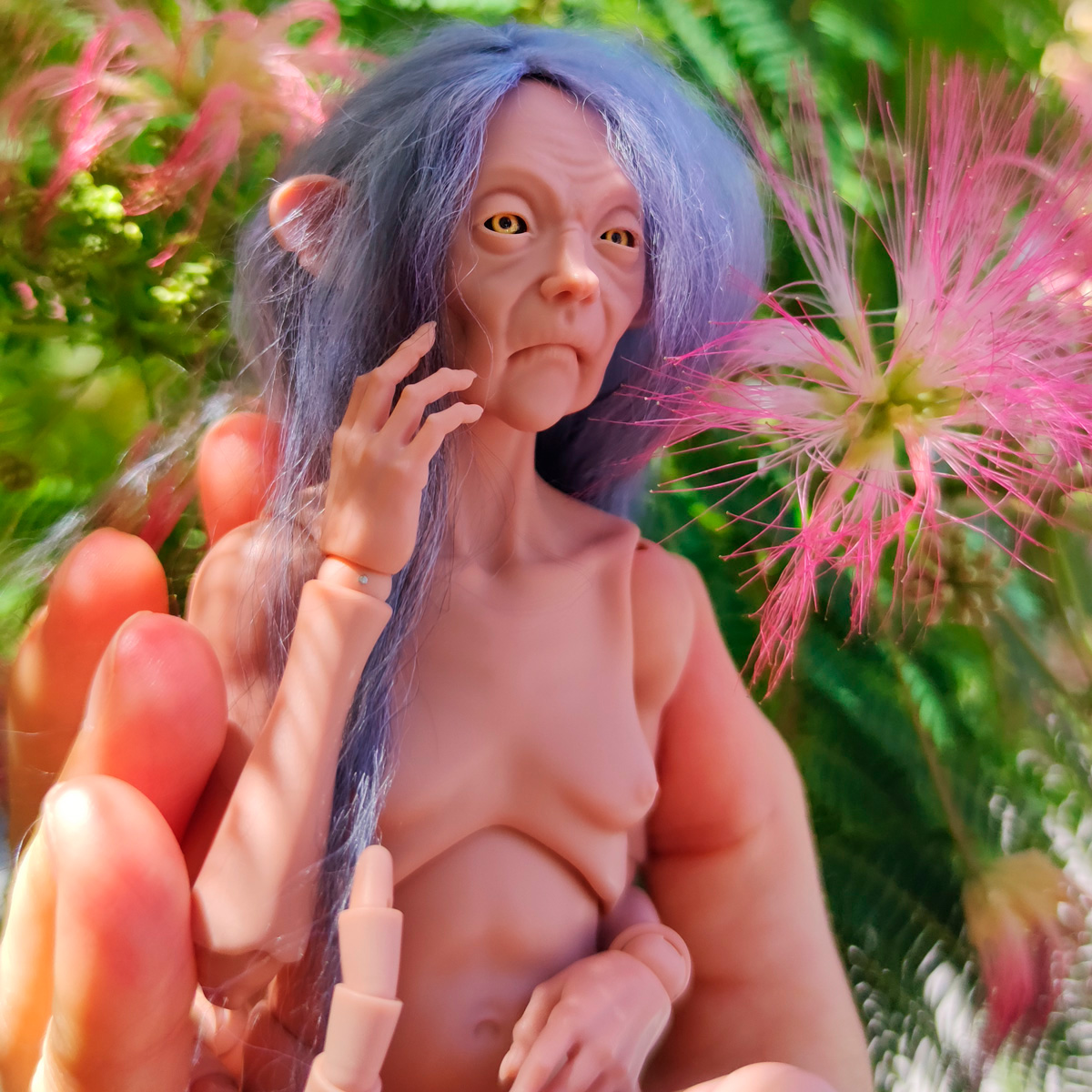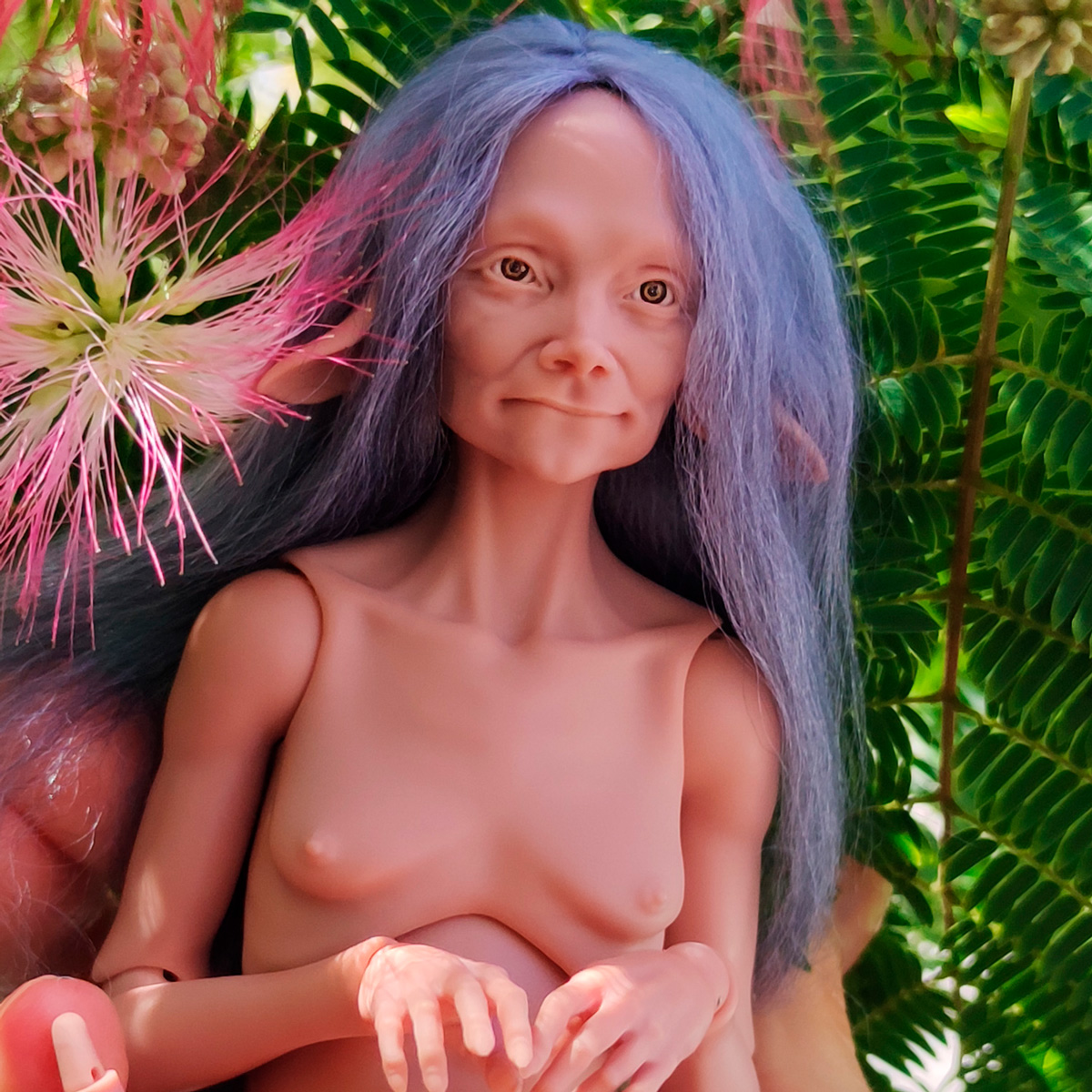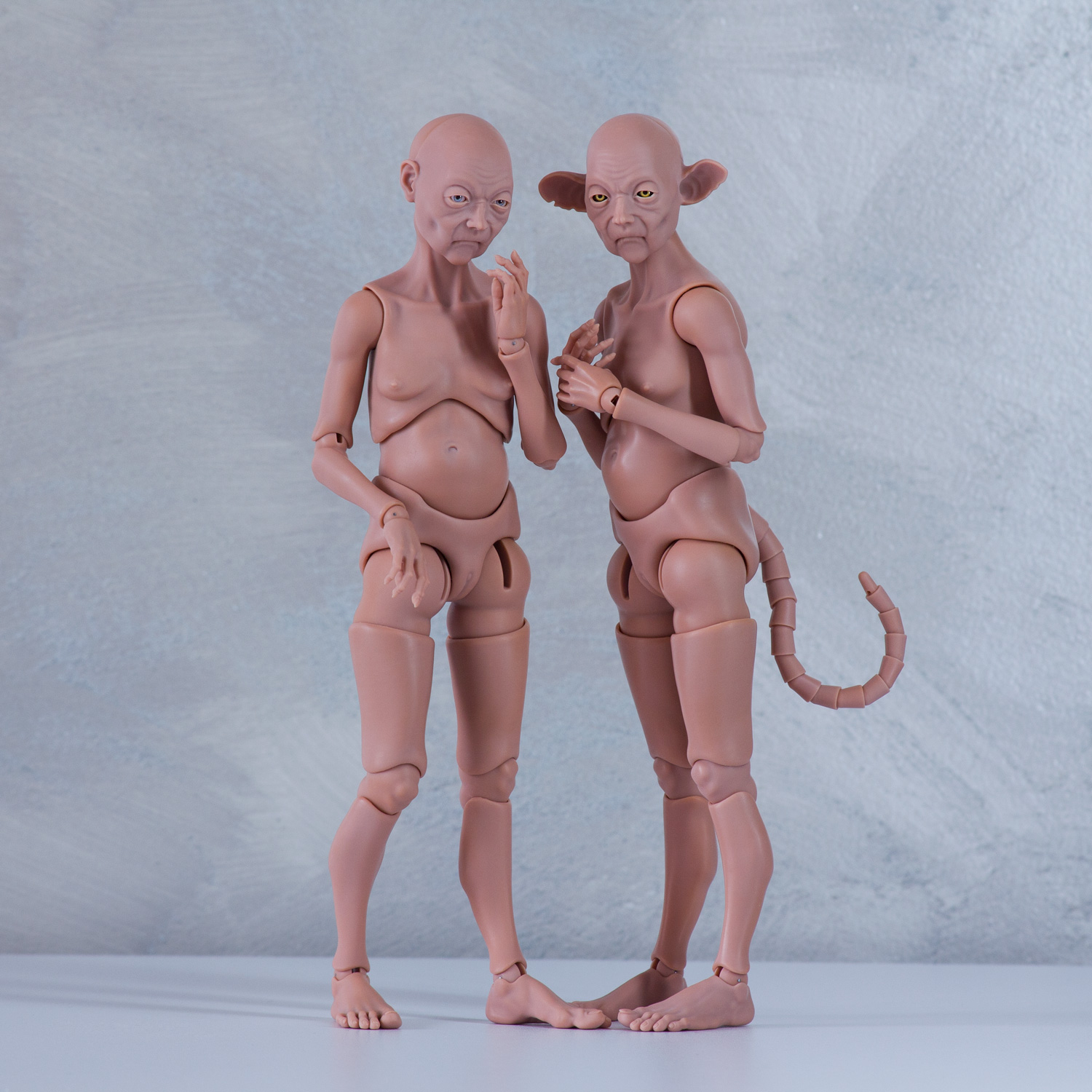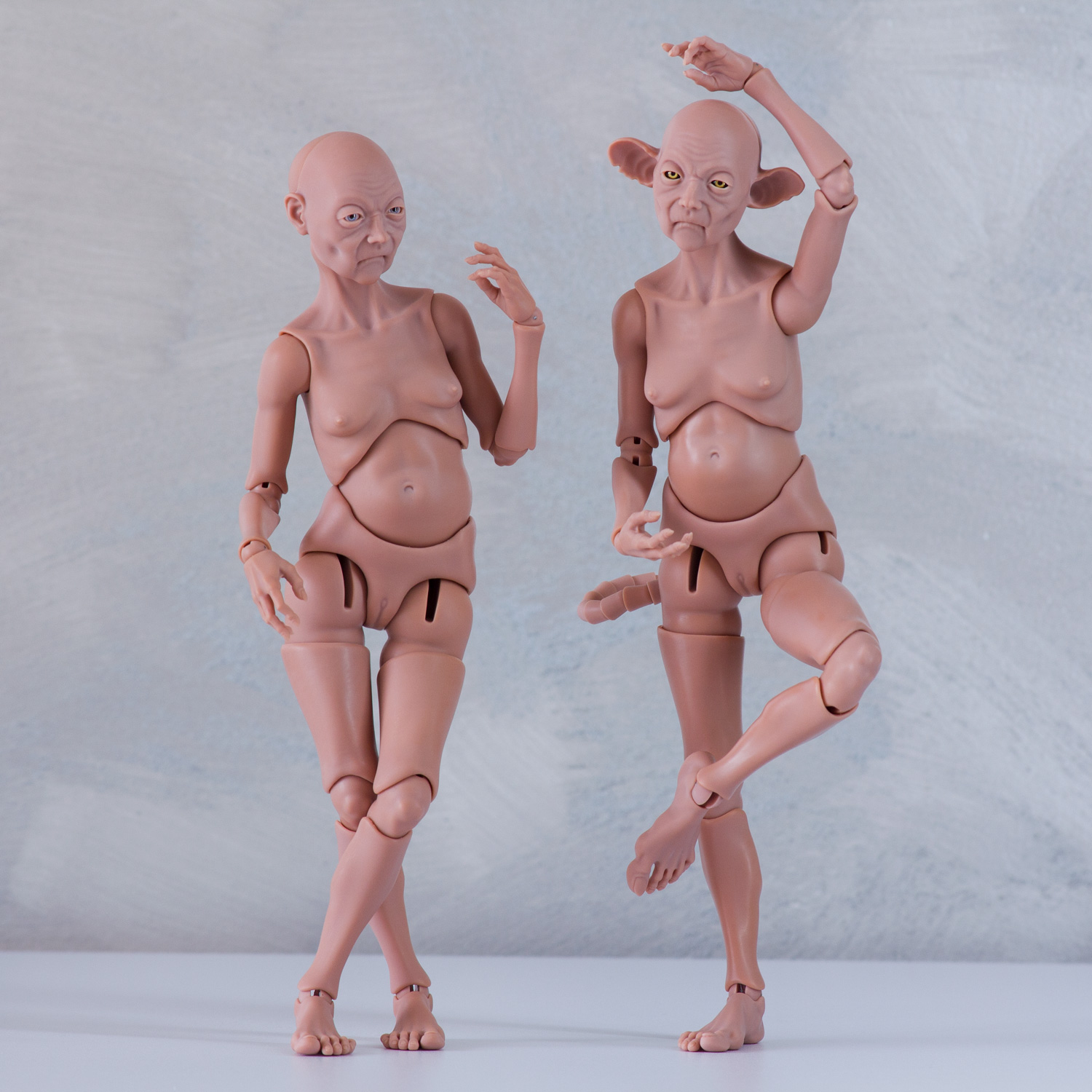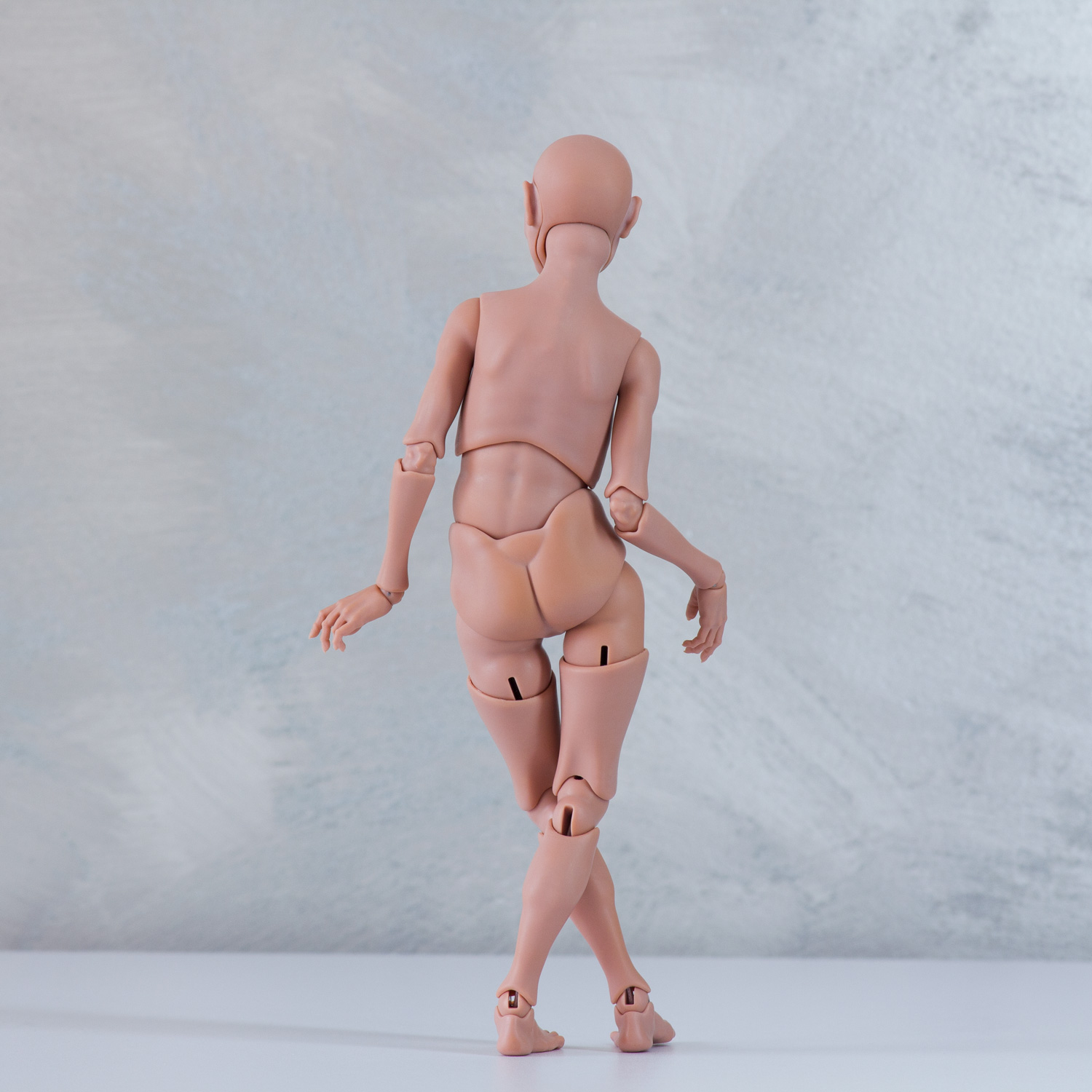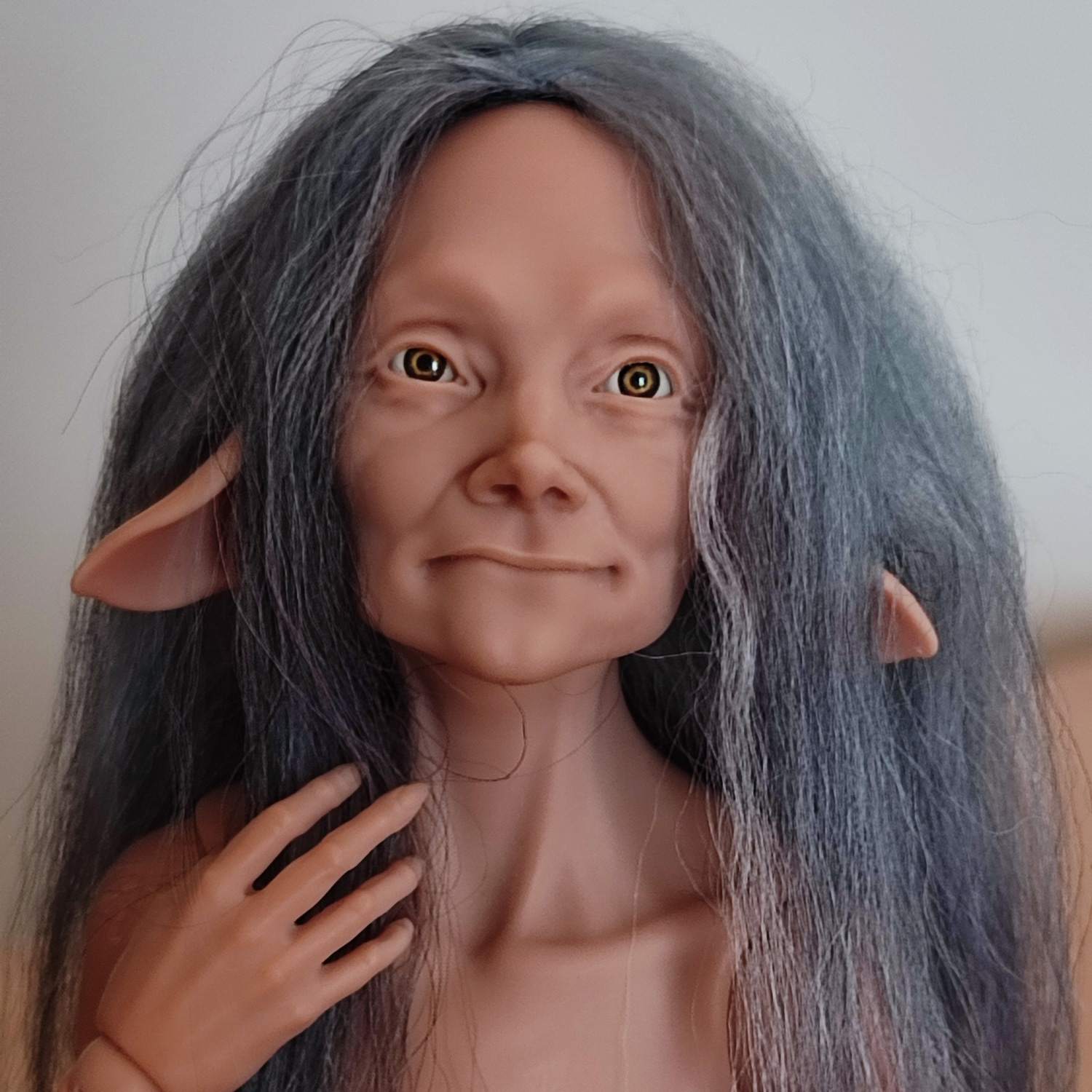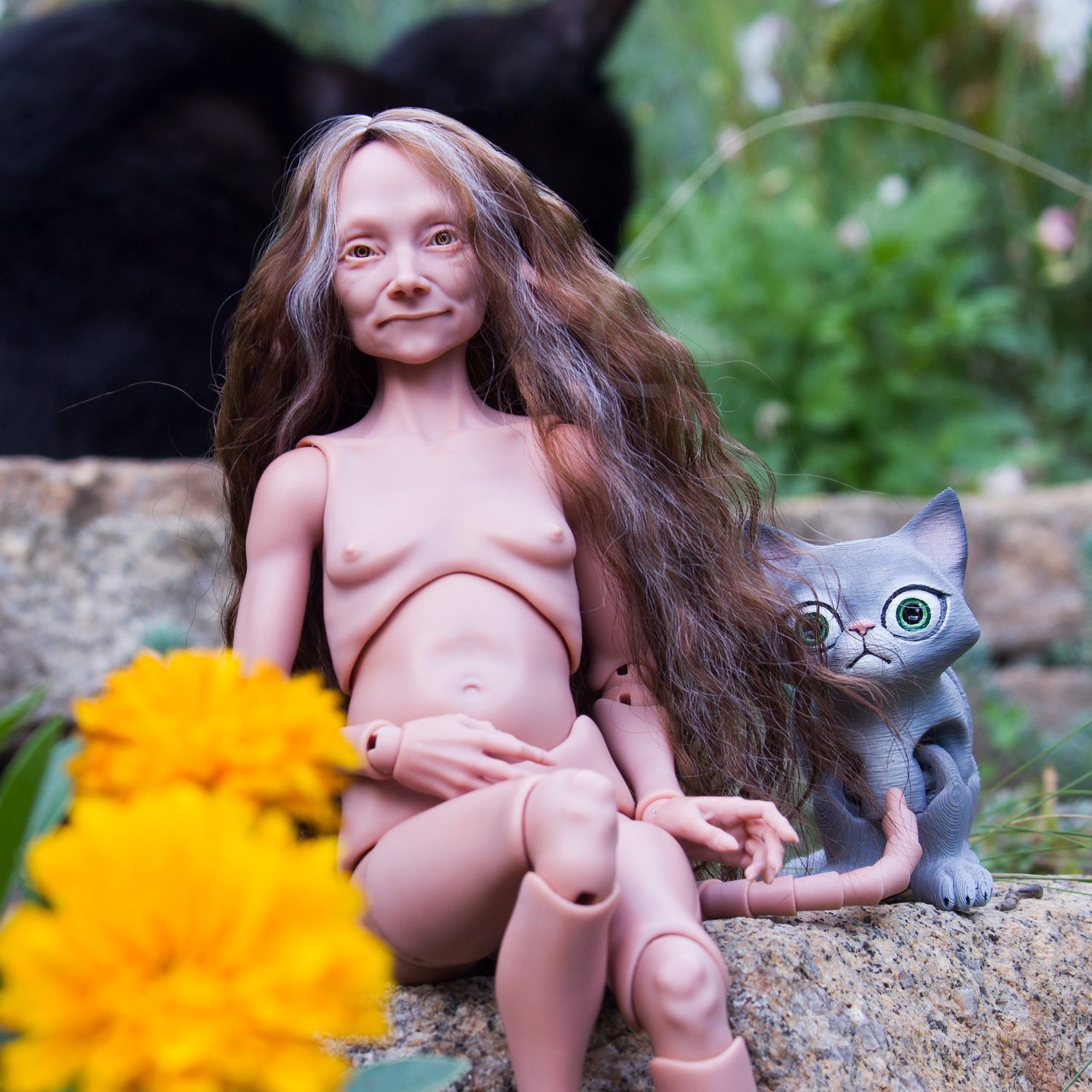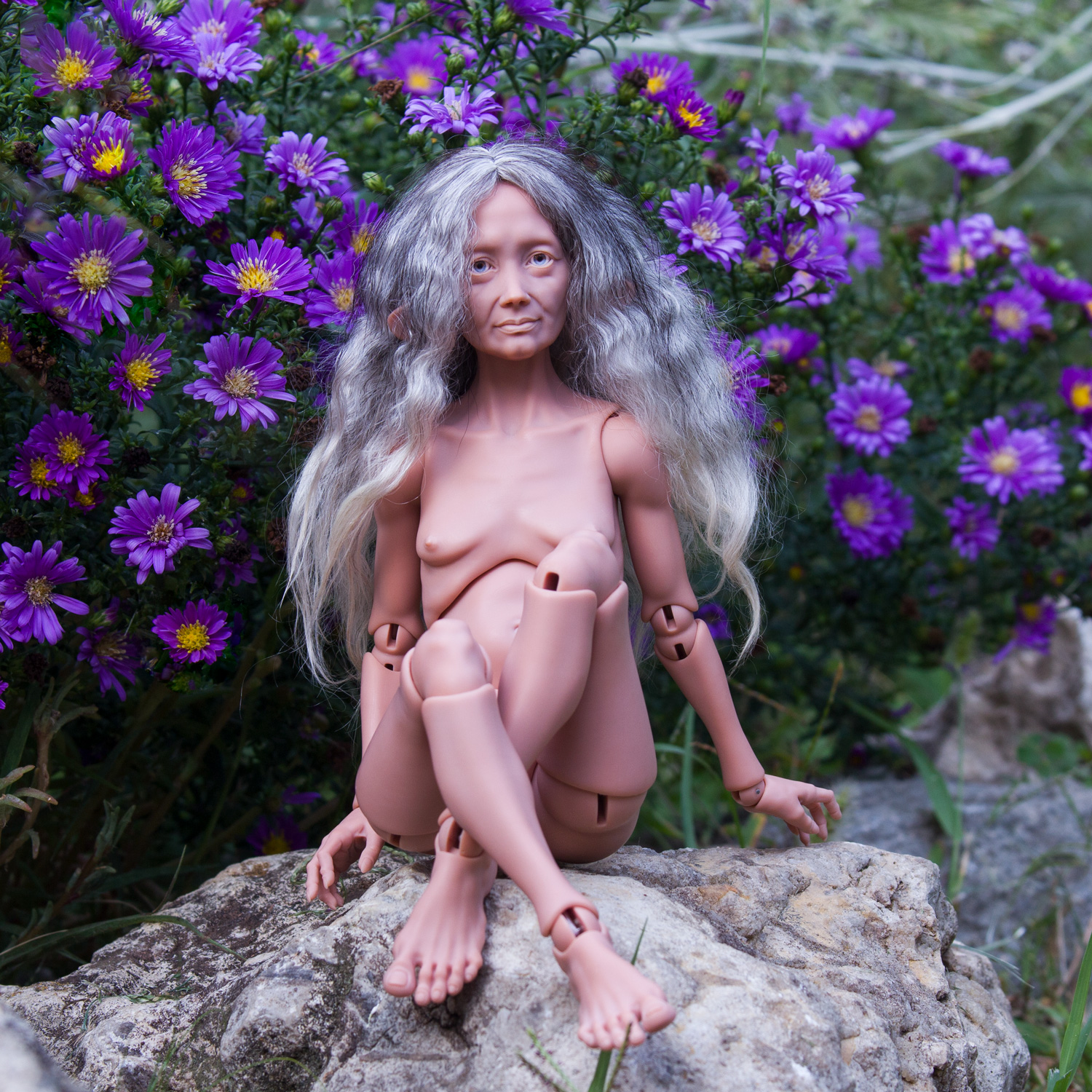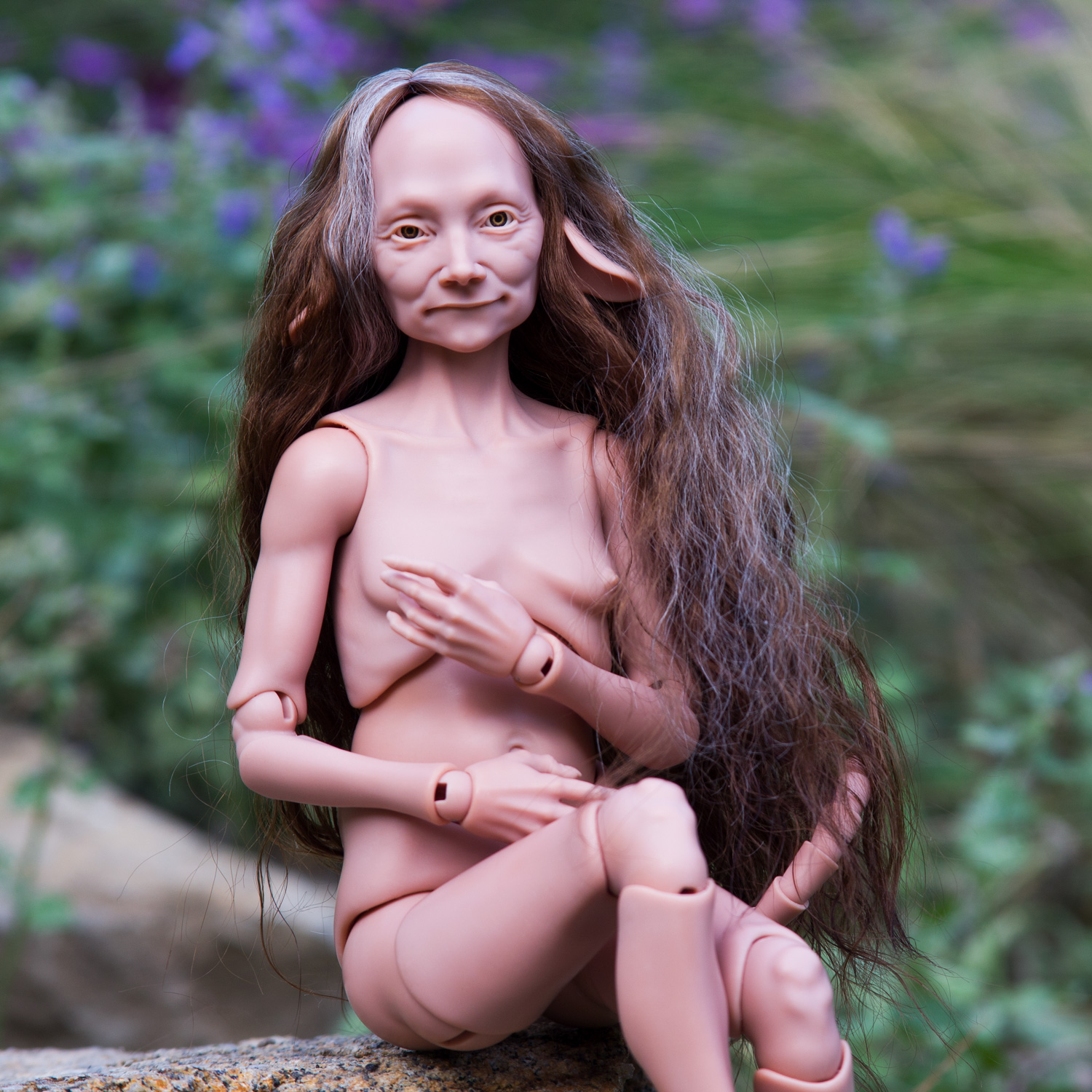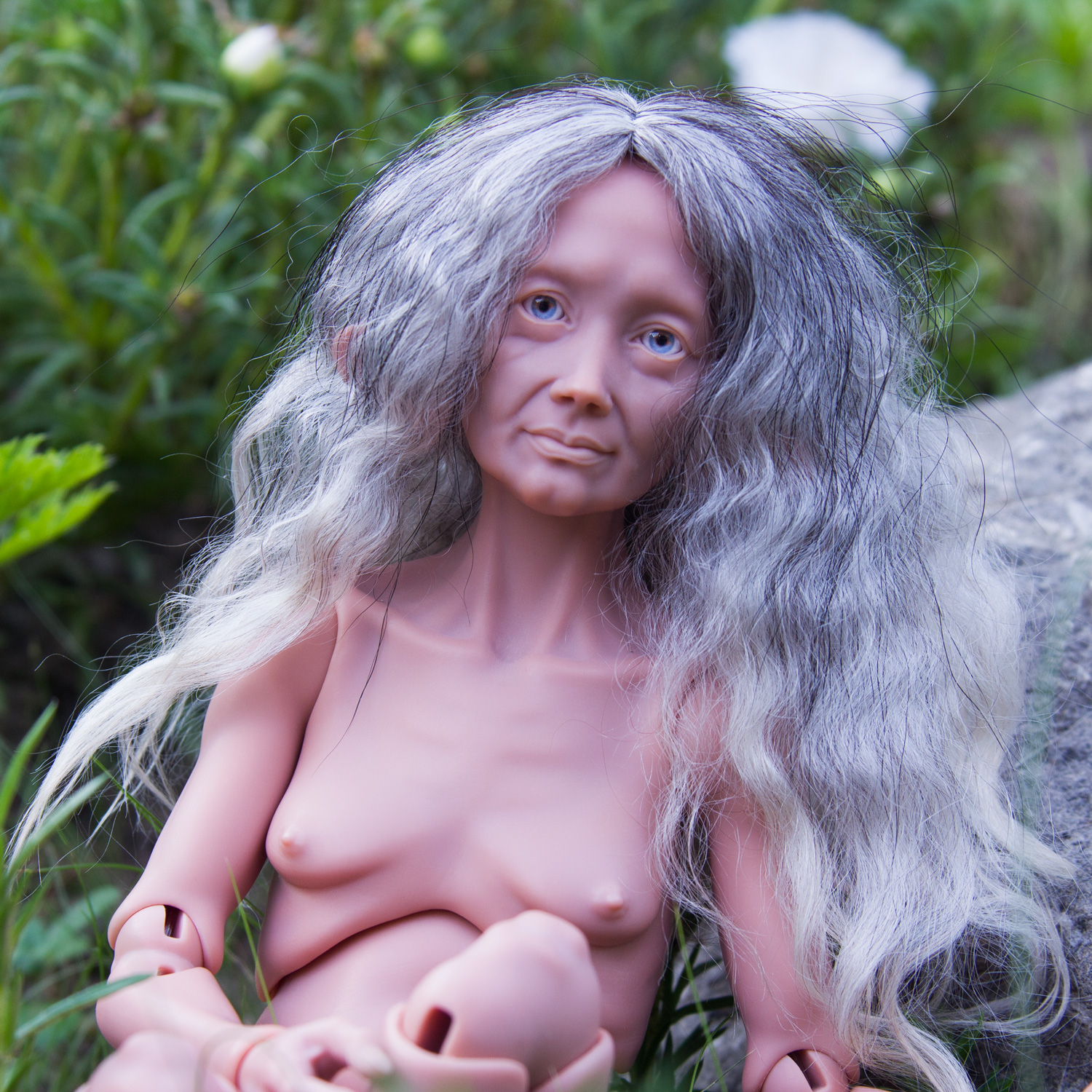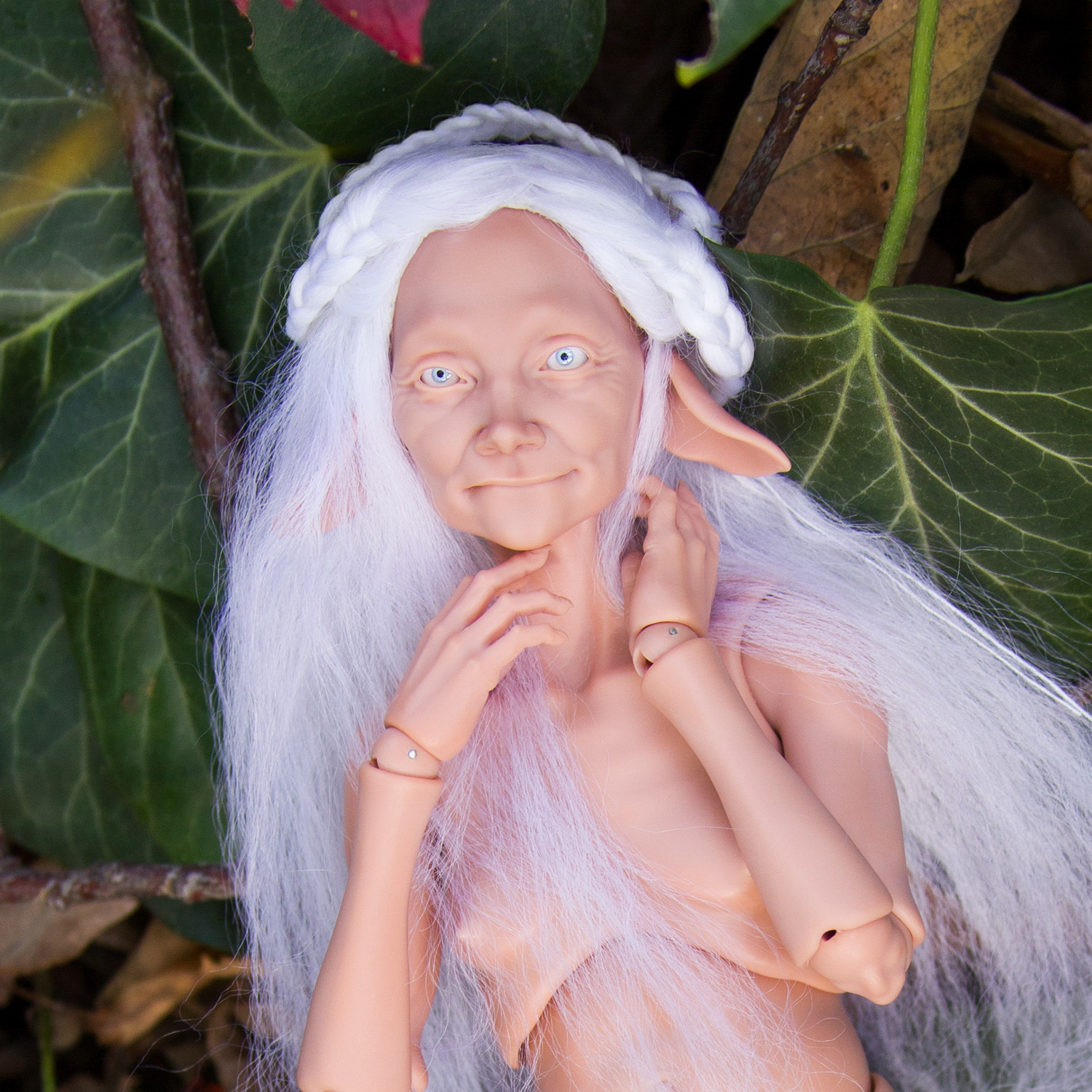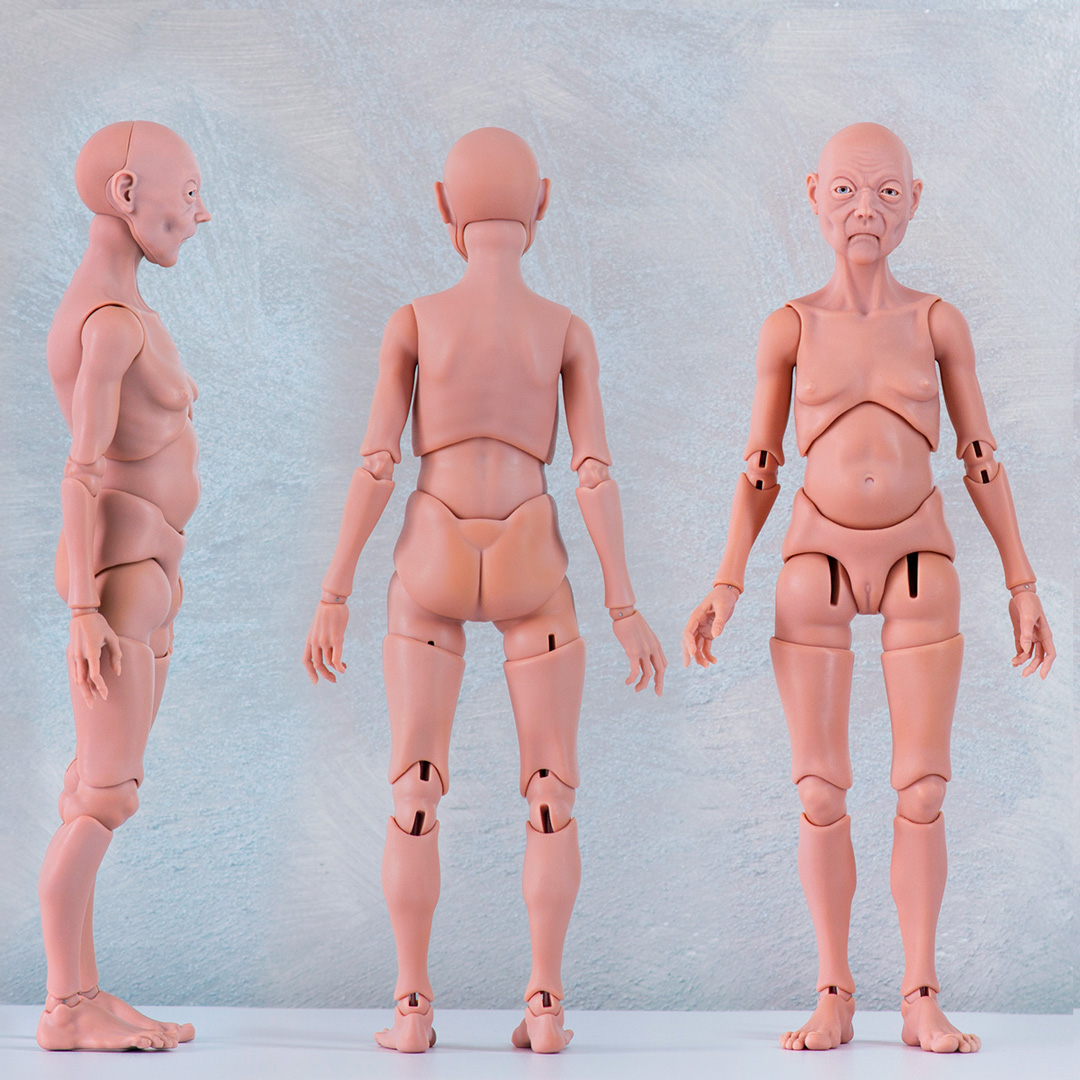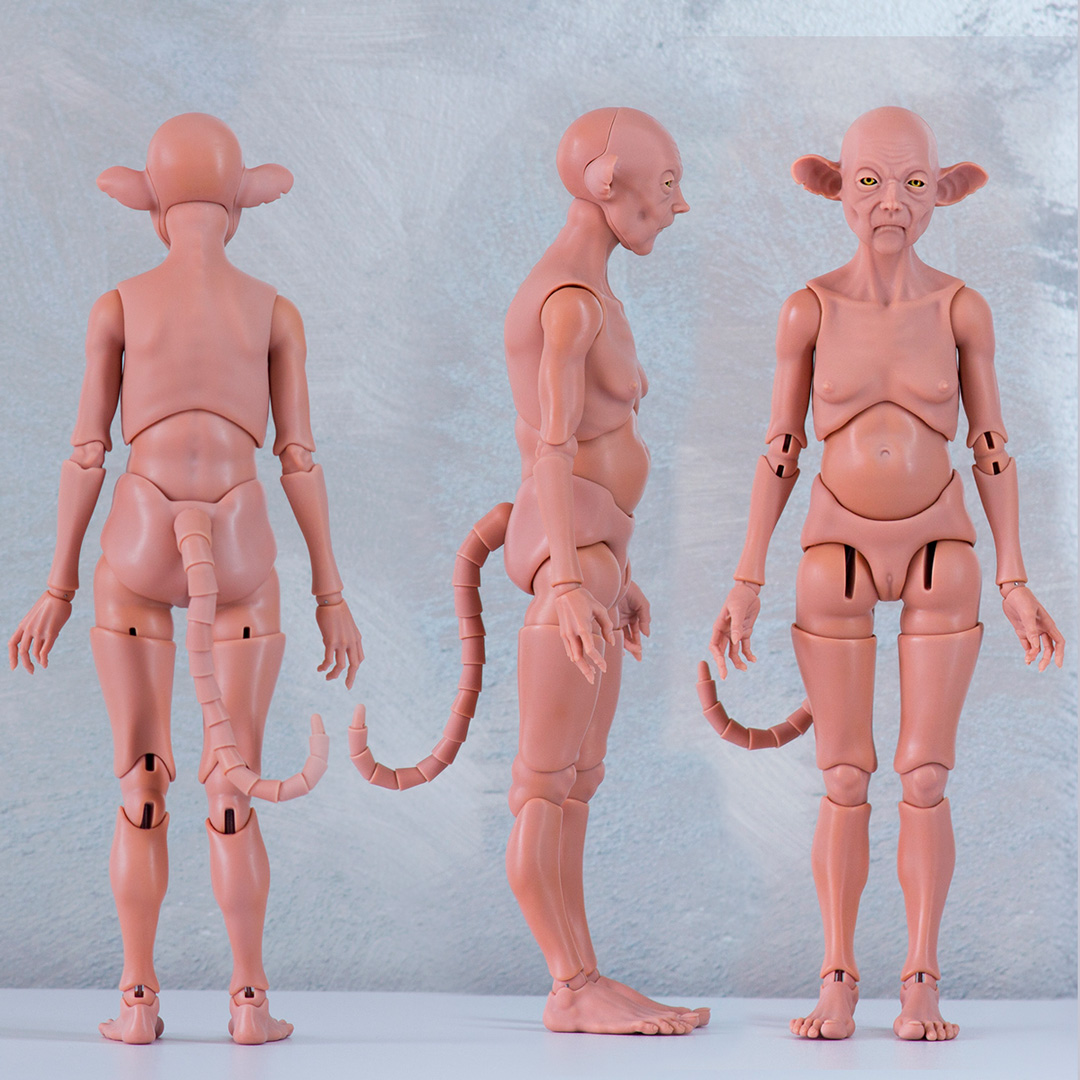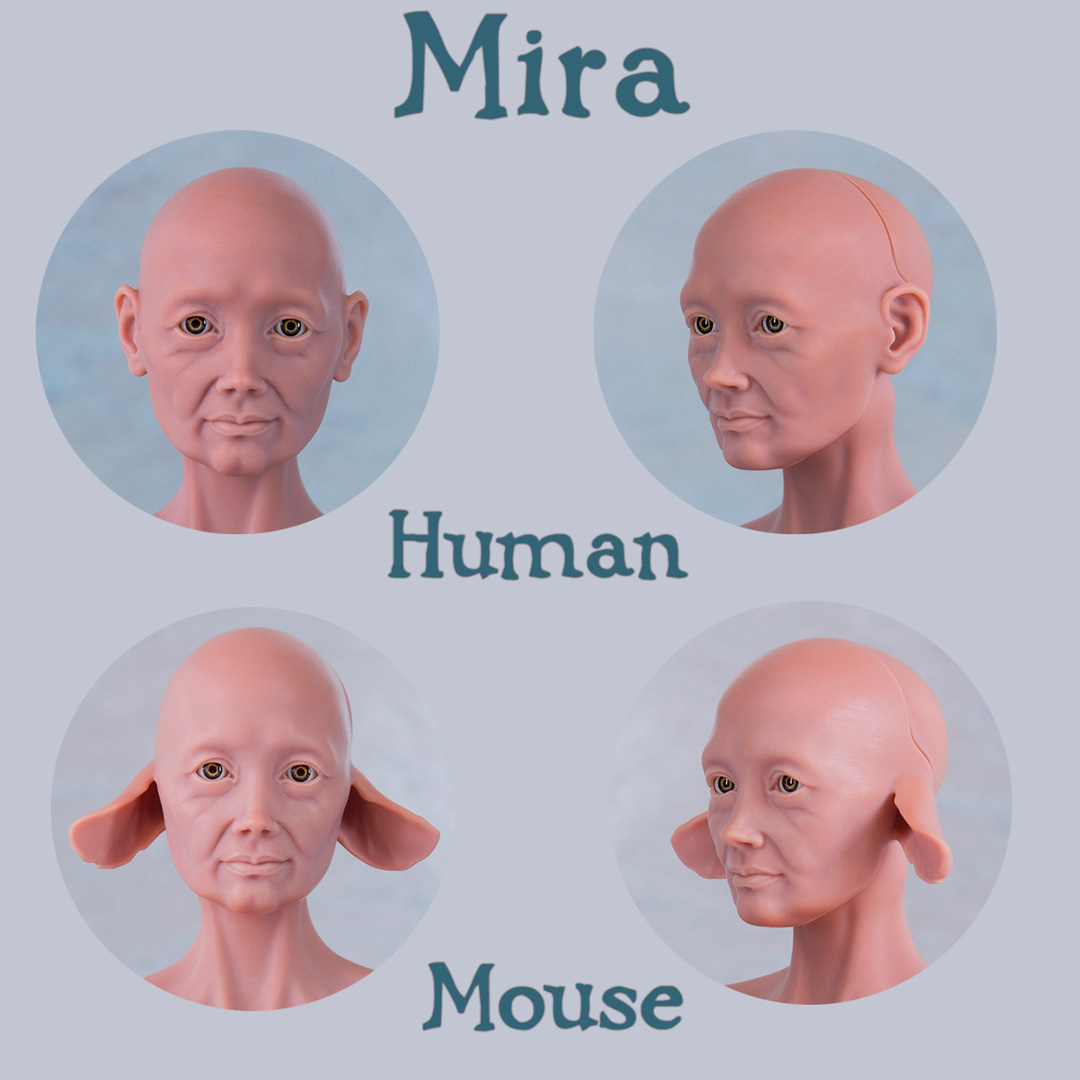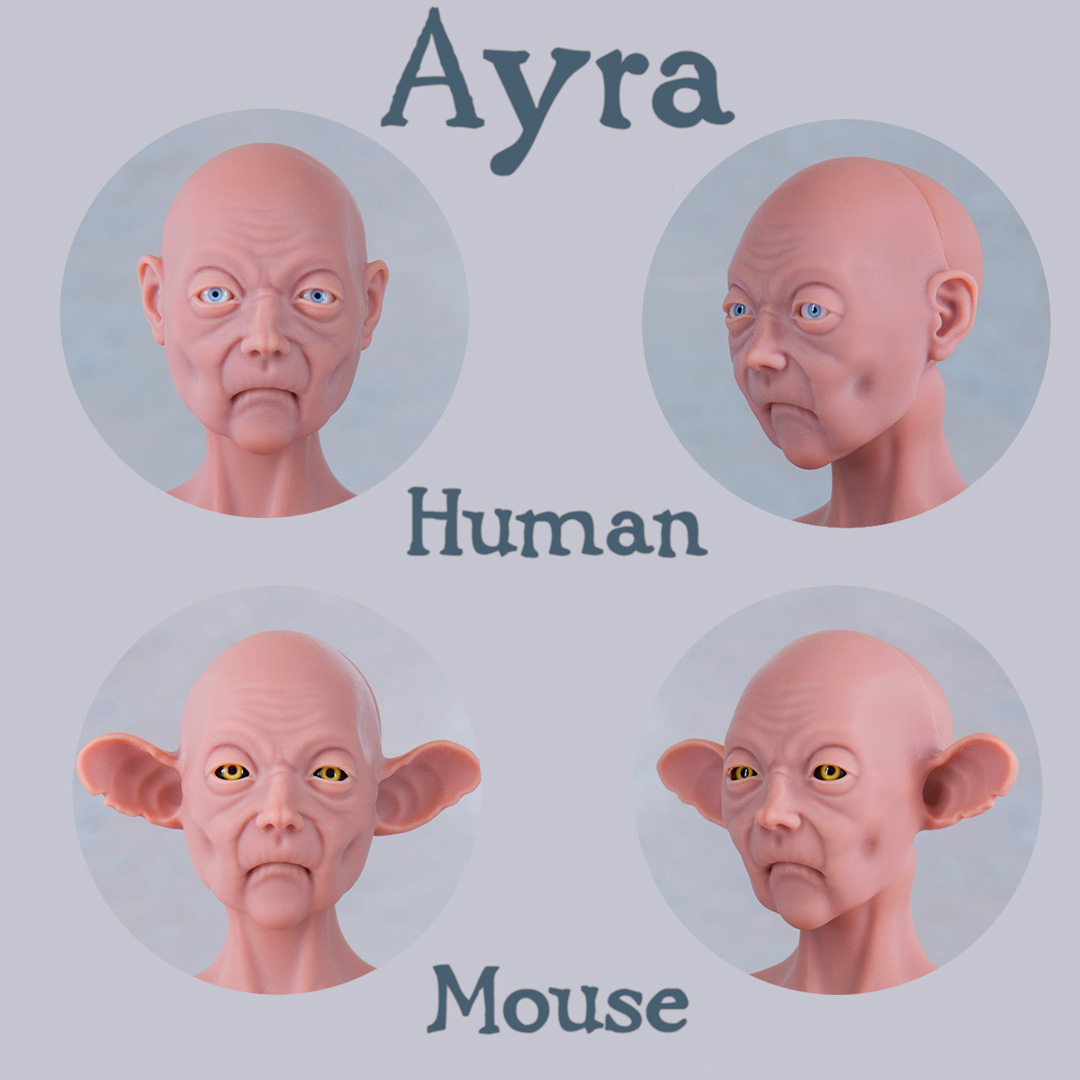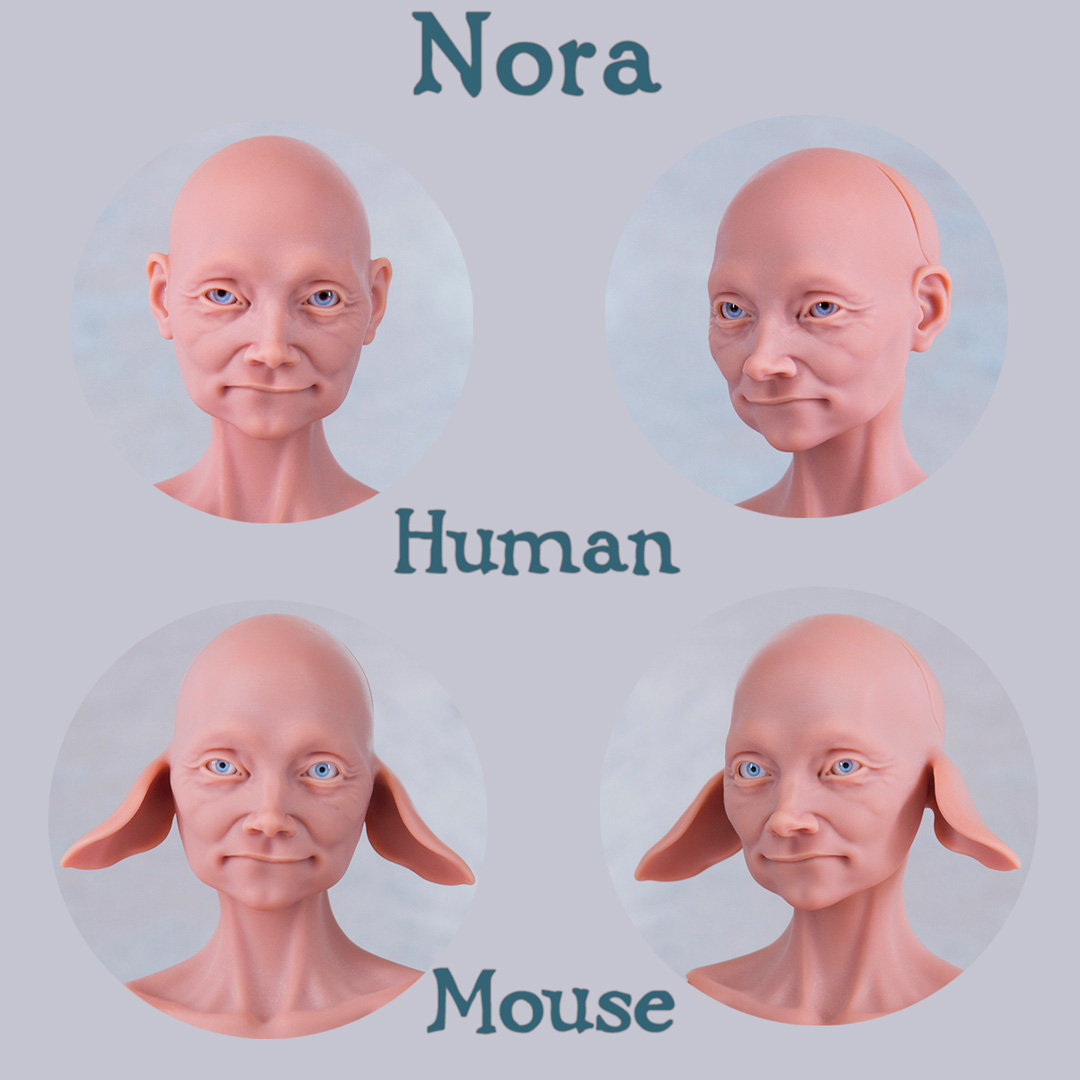 BJD Granny dolls
There are 3 characters in this set. They are Ayra, Nora and Mira.
Ayra – that name means a spikelet. I think she is the most mouse-like of the granny mice)) She seems a little harsh, cold and strict. But in fact she is kind and fair. She likes to store everything for the good, but at the same time she is practical.
Nora has a wonderful sense of humor, loves to laugh and have fun. She's always fun and has a lot to talk about.
Mira seems a little bit sad, but she isn't)) She is calm and wise. Mira likes to take her time and enjoy every moment. She loves to read books over a cup of coffee, spend time outside in Nature and dream while looking at rain
Sizes
The dolls are available in 2 versions:
1) 25 cm 3d printed version;

2) 30 cm casted in polyurethane version (we'll add pics with all dimensions as soon as possible)

We also plan to make a 40 cm casted version in future.

Bodies
Grannies are available in 2 types – Mouse and Human.
Human type looks like an usual human unlike Mouse one has its own features: a mouse tail, foot and heads have long ears.
Skintones.
For the 30 cm casted in polyurethane version
The doll's prices
Prices and exact options of dolls will be indicated in the pre orders (when they are run), and approximate information is provided below.
25 cm 3d printed version
Human Granny – 630 EUR (~$670 USD)
Mouse Granny – 650 EUR (~$690 USD)
Extra faceplate + 40 EUR (~$40)
Extra feet + 20 EUR (~$20)
30 cm casted version
Human Granny – 650 EUR (~$690 USD)
Mouse Granny – 685 EUR (~$730 USD)
Extra faceplate + 65 EUR (~$70)
Extra feet + 30 EUR (~$30)
The waiting list
If you like to know when the pre-order opens or there will be available slots or dolls, fulfil this application for the waiting list and you'll be one of the first ones whom we'll let know about that.
You also can find more pics of the dolls on Svetlana Germanova instagram and our main Instagram account