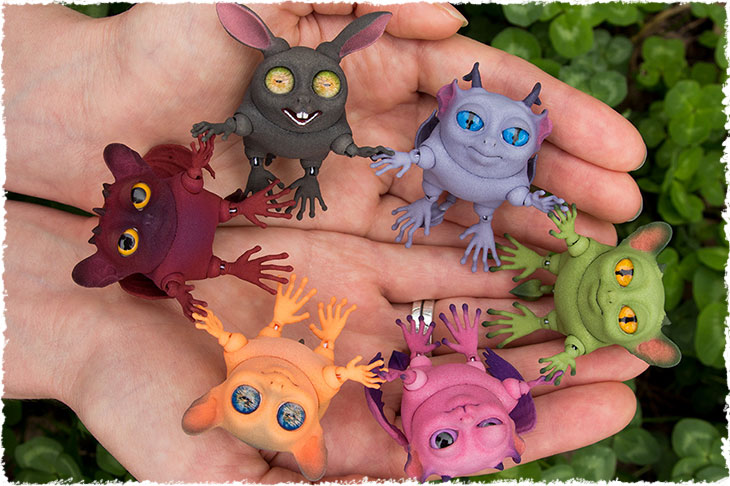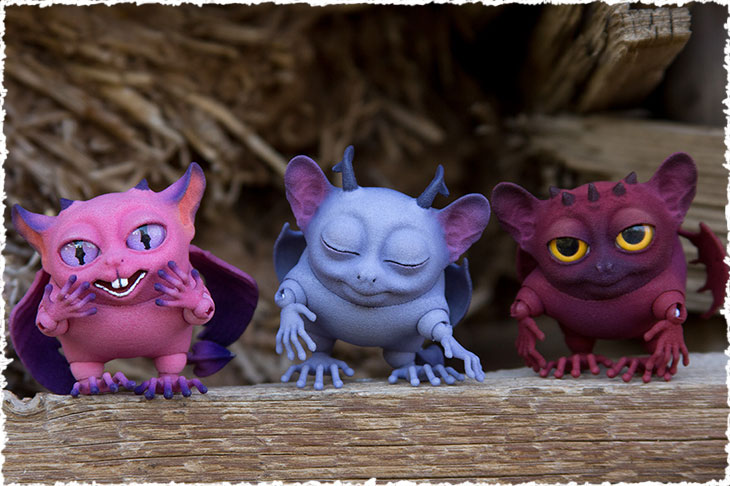 Headheels are children of tarsiers in the story of Walloya Morring. They have some secrets and not everyone is destined to become adult tarsiers.
The main advantages of the doll
We mark the main features of the dolls: low price (we wanted to make this doll the most affordable), the charm and expressiveness of each doll, small size.
Headheels have the same options as tarsiers.
Mold. There are three molds of Headheel: Headheel, Headheel Devil and Headheel Devil wingless.
Mold "Headheel" is a regular headheel.
Mold "Headheel Devil" is a headheel who has horns, wings and a tip of the tail.
Mold "Headheel Devil wingless" is Headheel Devil who has no wings.
Size. The articulated doll represented in the size of 3.5 cm in height from the floor to the top of the head in a standing position. It's 1,42 inches.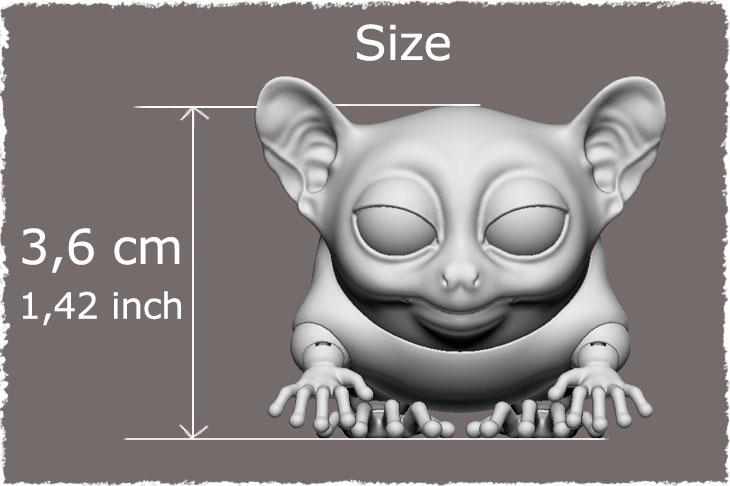 Body. Headheel has a whole body and articulated legs and arms, a tail and a moving head. Mobile wings can be attached to the body.
Color. The doll has the same basic as tarsiers. Clicking on an image, you will open it in full size.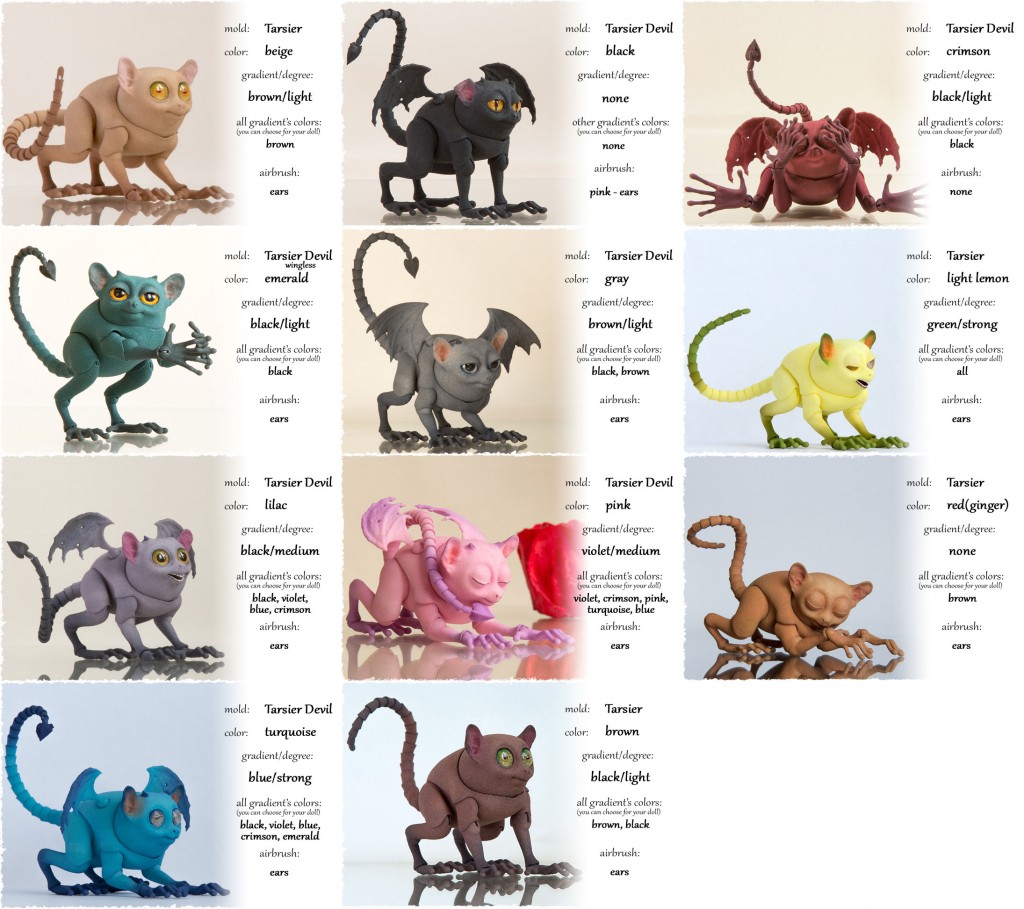 In the catalogue a specific colour and a degree of the gradient for a specific mold are just examples, it does not mean that only this option is available for order!
There are beige, black, brown, crimson, emerald, ginger, gray, light-lemon, lilac, pink, turquoise colors.
Gradient. The gradient is the second color. It is painted on paws, wings and tails.
In the cataloque of colors we indicated what colors of the gradient will suit each main color.
Important: The gradient must be darker than the main color!
You can see examples of all gradients in the picture.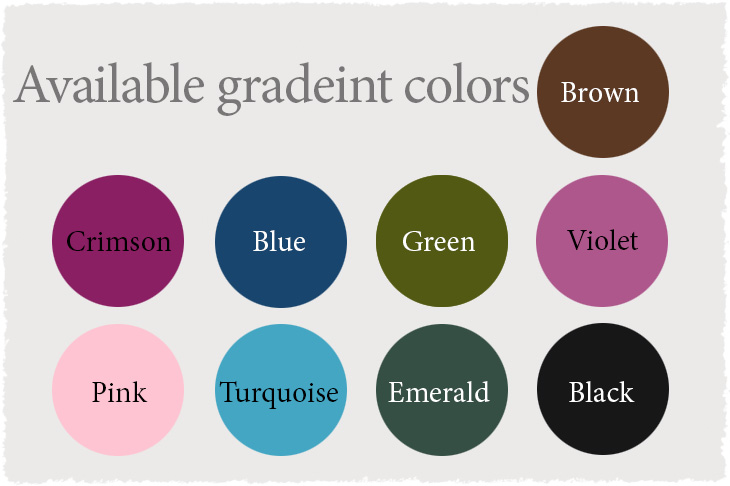 Head. The heads are equipped with our magnetic system . You can combine all options for the muzzle to your taste. To access the options "Horns", you need to choose the head "Demonic". Below are all options available for order.
Please note, horns "Ram" have an extra cost due to additional material consumption.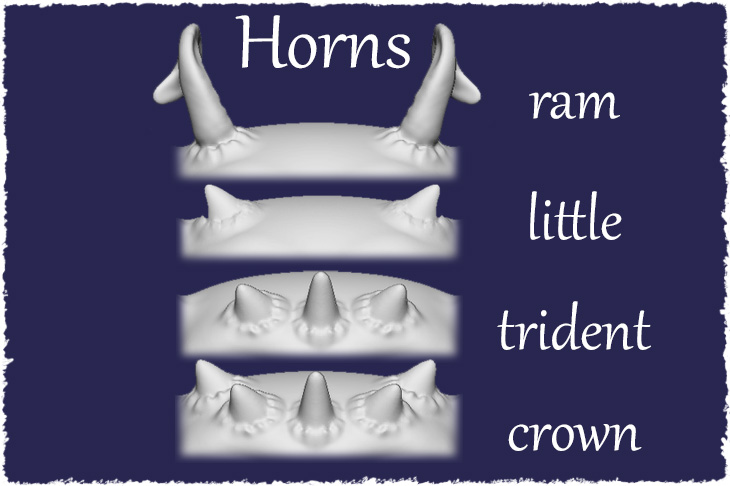 Please note, ears "Rabbit" have an extra cost due to additional material consumption.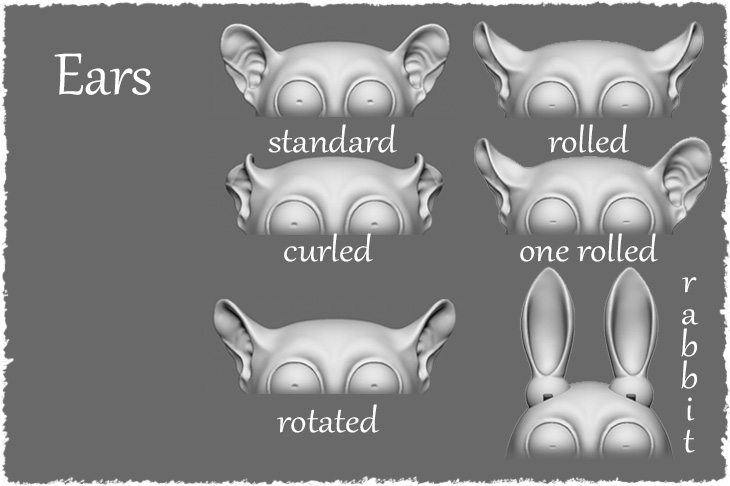 How to calculate the cost of the head. The cost of the head without eyes + the cost of extra eyes. Heads with closed eye sockets are a bit more expensive than heads with open eye sockets, because of the larger consumption of material, but they do not require extra eyes. You can see the costs of heads and extra eyes in our price list.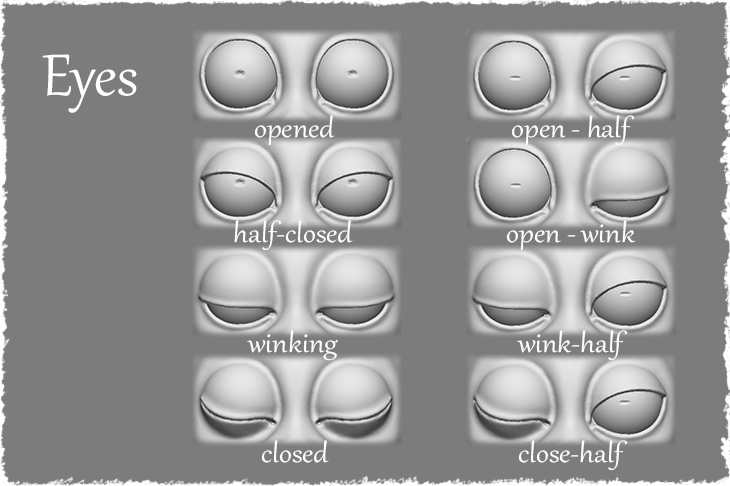 Eyes. The eyes are made removable, so that they can be easily changed.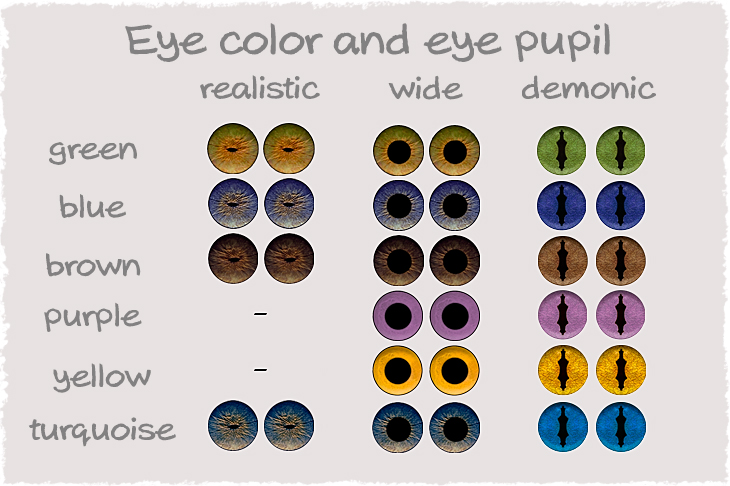 Tail. It consists of 7 items (8 items with a tip). The tail allows to make additional poses. If there is a tip, the end of the tail has a spherical protrusion for fixing the tip.
Wings. There are feathered and membranous wings.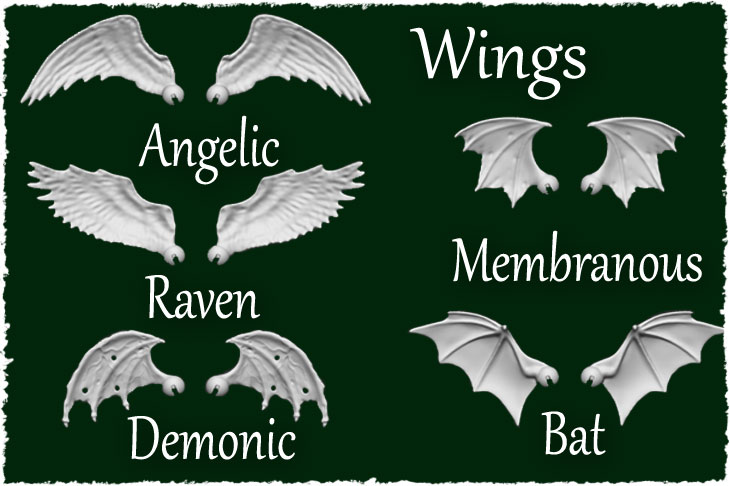 If you have special requests about the doll, send them to us using the feedback form.